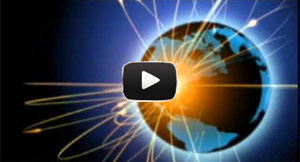 "Here are some opportunities for you to tell our audience about your products."

Video
Do you have your own video? - If you have a ad video already done and you want to show it on our web, we can do it. It will be placed at the sidebar according to your product category.
Personal endorsement - spot video can be a powerful new source of efficient leads and sales for your business. Up to 3 minutes showing your product and endorsing its benefits. Your video is placed on our website, transformed into RSS Feed, and posted in more than 50 places. We also post your video at YouTube and Facebook and other video directories.
You will be able to embed this file in your website as well.

In The Cloud
Horizontal Banner - Vertical Banner - Logo or Button - All placed according to the type of product, i.e., if your product is dog related, then the banner will be placed in the dog product review page.

Audio
All audios will stay permanently in our podcast and in other 40 places we post it. We can write and produce your commercial or, if you already have one produced , we will be happy to play it.
60 seconds or two segments of 30 seconds to be played before the most recent interview or the interview of your choice.
30 second to be played before the most recent interview.
20 seconds - This is the best value, cost effective way for you to reach our audience and will be placed on our most recent episode.
Contact sales@thepetengineer.com for pricing and details.

The Pet Engineer reviews goal is to increase the visibility of the pet industry by connecting people and companies together.
Why should you advertise your product or service with us?
The audience for pet videos have shown a gigantic growth, particularly in the US reaching between 50 million and 130 million people every month.
Because of this growth, major brands have been investing in podcast and YouTube based promotions, more advertising and sponsorship will inevitably follow. Americans spend over $55 billion dollars per year on their pets according to Packaged Facts.
Our reviews are seen in more than 57 countries.
We average combined 850 DAILY hits on our website and RSS Feeds, when we publish our reviews in more than 50 places, and it's been growing....
You can be a part of the The Pet Engineer Show for a very affordable price and get your brand noticed.
Where do we promote our poadcast and product reviews?
After the show, we make each episode available at our website and RSS Feeds on the following places: wordpress.org, wordpress.comblubrry, Plazoo , Fluctu8 , Webit.net , Blogdigger, RSS Network, Digg, GoldenFeed, readablog, rapidfeeds, Blinkx, Fledgy , Feedlisting, feedmailer, feedage, feedsee, Feedplex, Ice rocket , RDFTicker , Rssbuffet , RSSChomp, Rssmicro, Swoogle , Twingly, Urlfan, Xmeta , Blogdigger , Crayon , Feedage Feed Burner , rss-network, gigadial, amigofish., feedshark., Feedagg, Feedbite, feedsee, Findrss, Freefeedsdirectory, Goldenfeed, Keegy, Millionrss, pingomatic, Readablog, rssbuffet, Rssmotron, Rssroot, Urlfanx, xmeta, feedlisting, feedmailer, twingly, Bloglines, Bloggernity, Globeofblogs, FuelMyBlog, PuppyURL, Podblaze, Pocast.com, PodLounge, Podcast.tv, PodcastAlley, PodcastBlaster, PodcastDirectory, PodcastingNews, Podcasting-station, PodcastPickle, PodcastPup, Podfeed, Podseek, Podfeed.net.
To increase the audience we also Tweet, YouTube and Facebook our shows, so more and more people listen to it.